Vendor Table Application – May 26-27, 2018
Architects of the New Paradigm – ANP Conference
Ashland, OR

APPLICATION DEADLINE: Monday, May 14, 2018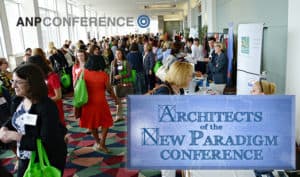 The ANP Conference Series is offering an opportunity for selected vendors to help support our audience and our mission at our 3rd-annual conference. This is a great chance to participate in a win-win!
The ANP Conference brings together some of the most accomplished leading visionaries to present a fresh approach to the discussion of the world's critical challenges. The format of the events employs a blinders-off approach to the true scope and depth of the challenges, balanced with realistic and practical solutions.
Share your products or services with our informed and forward-thinking audience of up to 500 cultural creatives and paradigm shifters looking to empower themselves and gain awareness about solutions to the threats facing our families and communities.
Event Dates:
May 26-27, 2018
Saturday 8:00 am – 9:30 pm
Sunday   8:00 am – 6:00 pm
Event Location:
Ashland Hills Hotel & Conference Center
2525 Ashland Street
Ashland, Oregon 97520 (Exit 14 off Interstate 5)
INVESTMENT: $400
SUPPLIED:
A 72x30 table, draped and skirted, with electric power.
A high-visibility location in the foyer directly in front of the main conference room with many opportunities to engage and interact with attendees.
A description and picture/logo will be included in our Event Program that is distributed to all attendees at the event as well as on our website.
A full-attendance 2-day conference pass. You may bring one assistant for the discounted price of $95.
HOW TO BECOME A VENDOR:
We are accepting applications for 20 tables. The deadline to submit applications is Monday, May 14, 2018.
To start the process, complete and submit the Application Form below. You will receive a reply within 1-7 business days.
More info: registration@anpconference.com