3rd-Annual Architects of the New Paradigm Conference
March 25-26, 2017 – Ashland Hills Hotel – Ashland, Oregon
WATCH THE 3-Min VIDEO TRAILER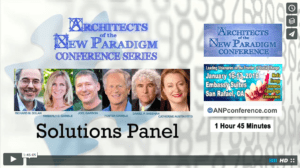 Join the ANP Announcement List now and get a Free Video
Our list is never shared. Easy unsubscribe. 3-5 emails/month
About the ANP Conference Series
The Architects of the New Paradigm Conference Series (ANP) brings together some of today's most accomplished visionaries to present a fresh approach to the world's critical challenges. ANP events take a blinders-off approach to identifying the root causes of the meta-challenges, balanced with innovative and practical solutions. Presenters are chosen for both their expertise and presentation skills, and the day-two intensive sessions are designed to engage the audience, enabling a co-creation of new ideas and solutions.
Day One: Captivating Multimedia Presentations
Day Two: Engaging, Audience-Involved Intensives
What Distinguishes ANP Conference Series Events?
Unafraid to Look: Fearlessly examining our major challenges to discover just how deep and exactly where the rabbit hole goes.
Keeping Grounded: There are some crazy ideas out there, so let's apply solid research and common-sense intelligence with good decision-making skills to map-out realistic strategies.
Staying Practical: Emphasizing achievable solutions for the challenging realities of these historic times. Let's get creative, let's get smart, let's get results.
Getting in Touch: A great opportunity for networking with extraordinary people. All ANP presenters are active participants too, joining with the audience when not on stage.
Creating Together: Beyond a passive "sit and listen" experience- ANP presenters engage the audience to stimulate new ideas.
Doing it Well: We're organized and friendly- ANP events are smooth-running with great A/V production and attention to detail.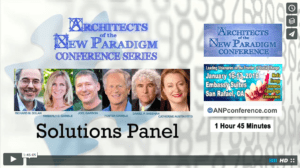 Join the ANP Announcement List now and get a Free Video
Our list is never shared. Easy unsubscribe. 3-5 emails/month
2017 Theme: "Today's Truths – Tomorrow's Opportunities for Change"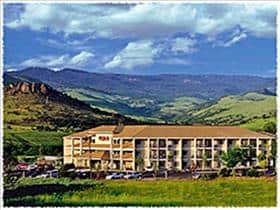 The third-annual event will be held at the Ashland Hills Hotel in Southern Oregon- Another unique learning experience that invites your participation in the co-creation of a better future. Join eight extraordinary teachers presenting their latest revelations for how to manage the challenges that face us personally and collectively. Invest yourself in this rare opportunity to expand and enhance your abilities to skillfully navigate this increasingly challenging world.
Environment – Whistleblowers – Quantum Physics
Worldview Theory – Social Harmony – Economics
Vaccine Safety – Media Propaganda
What Will You Get from This Conference Experience?
Gain a more informed perspective on our modern predicament- Identify and understand some of the key challenges we face – including some surprises – and discover innovative options for dealing with them.
Sharpen your strategic skills of discernment and critical thinking– Improve your ability to spot deception and propaganda to immunize yourself against confusion and dis-empowering programming.
Participate in a supportive environment to cultivate courage-through-knowledge– The power we have as individuals is greater than we know, and it's amplified significantly when we join with others.
Join a network of new friends– Connect with like-minded people and supportive resources, engaging in a community of forward-thinking collaborators committed to vital change.
Praise for the 2016 ANP Conference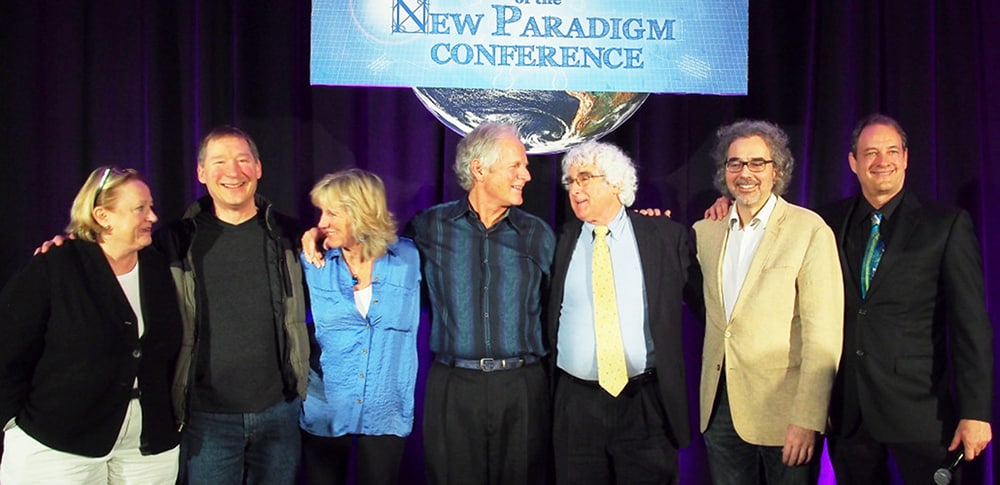 ​January 2016 Presenters: Catherine Austin Fitts, Joel Garbon, Kimberly Gamble, Foster Gamble, Daniel Sheehan, Richard Dolan & Ron James.
January 2016 Conference: San Rafael, CA: The sold-out crowd of 450+ Attendees gave several standing ovations following the 14 presentations.