PAGE UPDATED Dec. 20, 2021

– JOIN EMAIL NEWSLETTER BELOW FOR UPDATES
GET RECORDINGS OF ANP's RECENT PRODUCTIONS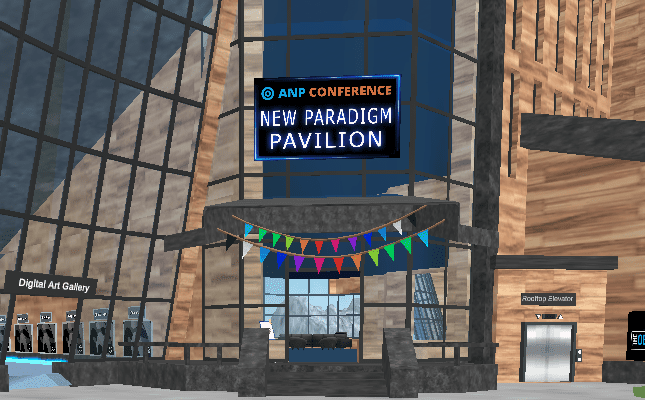 Watch & Discuss ANP Videos at the New Paradigm Pavillion at The Observation Deck Virtual Event Campus Online.
Subscribe to ANP's Low-Volume Newsletter. Easy Unsubscribe. List is Never Shared.
– Join ANP's Email Newsletter for Updates –
Learn from Visionary Leaders: Jennifer Margulis, Marc Strauch, Lori Lorenz, Jean Houston, Stephen Bassett, Richard Dolan, Nassim Haramein, Jonny Enoch, Grant Cameron, George Noory, Mary Ruwart, Daniel Sheehan, Foster Gamble, Kimberly Carter-Gamble, John Perkins, Joel Garbon, Catherine Austin Fitts, Victor Viggiani, Jeff Warrick, Will Wilkinson, and Fred Burks, plus 100's more from RVML's Rare Lectures Archive. Please share, like, and subscribe! 
The Architects of the New Paradigm Conference Series is produced by RVML Community Resource Center, a Nonprofit Organization headquartered in Ashland, Oregon since 2002. VIEW FULL ARCHIVE

HERE
Praise for ANP Conference
"Since attending, I know I have been profoundly transformed; every day I am learning that this expanding paradigm path is just right for my easy wandering, inquisitive feet. I am breathing new love, new hope for the Life on our planet. I am grateful."  –Lansing Day
 "Excellent, up-to-date material presented by professionals! Thank you all for coming to our fair city! Come back [to Vancouver] again, please!"  –Phyllis Wiesen
"[The ANP Conference] did an amazing job of setting a new standard for participatory, think-tank gatherings on critical topics and worldviewing itself." –Foster Gamble, Creator of THRIVE Movement
"I have heard nothing but rave reviews about this amazing event!" –Race Hobbs, KGRA Radio
"The conference was beautifully conceived and organized. I was incredibly informed, uplifted, and inspired by the awesome roster of speakers. Thank you to all who made it happen!" –Terry Ermini
"I woke up early this morning thinking about [the ANP Conference] and wanted to express gratitude again.  Thinking about a new paradigm where gratitude expression is maximized by all of us.  A world focused on what we are grateful for and letting each other know. Whatever you did to put this together – WOW.  THANK YOU!" –Dr. Joseph Buchman
"This was an amazing conference. I loved the ability to be in a room with wonderful people who are looking to build and share with justice and freedom!" –Heather June Levin
"[The ANP Conference] had the best panel speaking about the most pertinent global subjects we should all be aware of. I learned a lot from each speaker." –Monique Lessan
"This conference was the best ever in so many ways!!!" –Fred Burks, Creator of WantToKnow.info
"The conference gets a huge thumbs up from me. It was a stunning event. A real eye-opener into what's going on behind the curtain." –Robert Perala
 Thank You to ANP's Supporters and Partners: